Welcome!
R.E.A.C.H. 4 Books was founded by seven American students who were inspired by the village children along the Peruvian Amazon River in South America.
R.E.A.C.H. 4 Books is a nonprofit organization with the sole purpose of providing Spanish language books to children who are in great need of resources to help promote literacy along the Amazon. By supplying more educationally rich resources, we hope to take a step in the journey toward global literacy!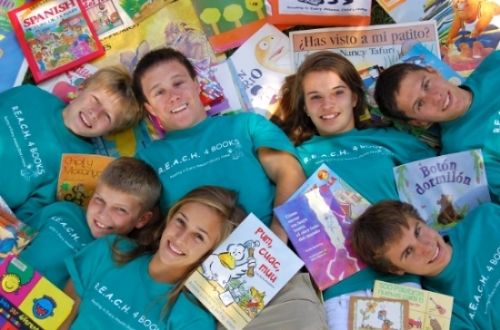 Visit the library that we donate books to and to learn more visit out the following blog:
" Last week an Amazon child who regulary came to the library, cut his foot with a machete and was at home with stitches. His mom came and asked for some books to read, so we sent home two "Goosesbumps" books that you all have donated. He should be walking soon but in the meantime, he has something interesting to keep him occupied."
 -Dr. Nancy Dunn, Founder/Director Amazon Library Project